Priyanka Chopra and Nick Jonas to announce Oscar nominations on Monday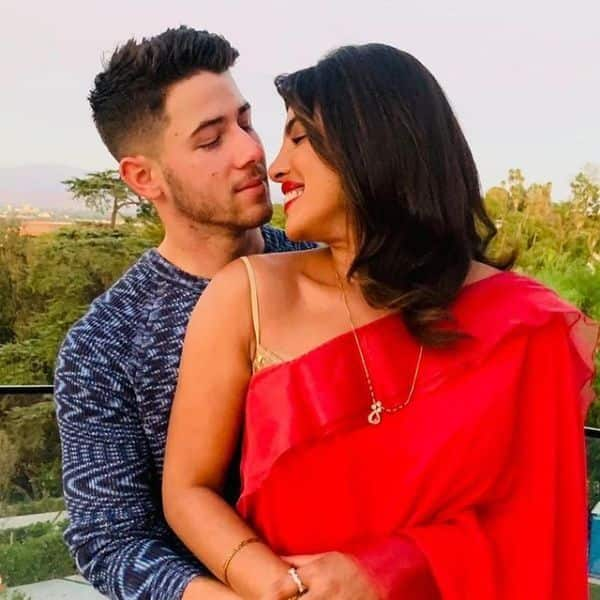 Priyanka Chopra and Nick Jonas do not fail to get us excited every single day. In their latest video, they have said that they will be announcing the nominations for the 93rd Academy Awards on Monday. They came together to share their excitement for the Oscars. Priyanka Chopra wrote on Twitter, "Hey @TheAcademy, any chance I can announce the Oscar nominations solo? Just kidding, love you @nickjonas! We are so excited to be announcing the #OscarNoms on Monday, March 15th at 5:19AM PDT! Watch it live on @TheAcademy's Twitter!"
Hey @TheAcademy, any chance I can announce the Oscar nominations solo? ? Just kidding, love you @nickjonas! We are so excited to be announcing the #OscarNoms on Monday, March 15th at 5:19AM PDT! Watch it live on @TheAcademy's Twitter! pic.twitter.com/fB5yyEtWK6

PRIYANKA (@priyankachopra) March 11, 2021
We can see that Priyanka Chopra looks super excited in the video. She is wearing a white top with some soft lipstick. This year, the Oscars have been delayed. The ceremony will take place on April 26. It is expected to be a virtual affair like the Emmys and Golden Globe Awards that took place a week before. It seems the Academy did a recce of the Dolby theatre to find out what could be possible options. If everything goes okay, then Priyanka Chopra's The White Tiger is also expected to a get a couple of nominations. On Tuesday, it got two BAFTA nods for Best Screenplay and Best Actor (Male) for Adarsh Gourav. Priyanka is one of the executive producers on the movie as well.
Who's excited for #OscarNoms? Join @priyankachopra and @nickjonas here on Monday at 5:19am PDT. https://t.co/axeDbjyuI8 pic.twitter.com/hZh1KZx3Oy

The Academy (@TheAcademy) March 11, 2021
The couple are as of now in London. Nick Jonas and his family flew down to London a couple of days back. Her mom, Madhu Chopra is with her for a long time.