Nick Jonas is 'missing' Priyanka Chopra terribly; reveals his song, Disconnected, is inspired by being apart from her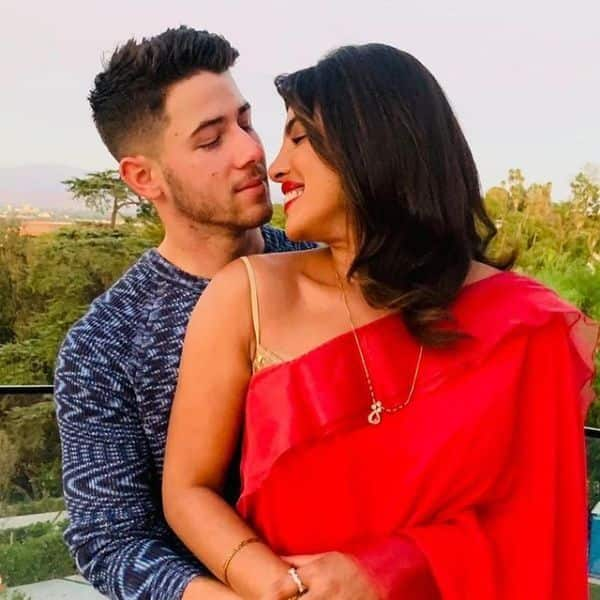 Nick Jonas and Priyanka Chopra make for one of the most amazing couples in the world of entertainment. What began as a rendezvous went on to became a lifelong thing, when they tied the knot in 2018. However, being an actress, often keep them a bit apart from each other. And as Priyanka Chopra is busy shooting for her next, a Hollywood biggie and Nick Jonas is busy making music, the latter revealed that they don't see each other often. Yes, and Nick Jonas is missing Priyanka Chopra terribly. So much so that he was inspired by the distance between them and came up with Disconnected.
Nick Jonas recently chatted with chat show host, Jimmy Fallon. He told him, "I sort of started writing this record back in July. My wife was over in Germany finishing up this little movie called The Matrix." He added, "And I was like, 'You know, I feel very disconnected from the world, first of all, and now my person.' And I just dug in writing … within a couple of days I was like 'Oh, this is a solo album.' And a few days later I was like, 'This is a kind of themed album.'"
Nick added that not just him but everyone these days has this feeling of being disconnected. "Giving this idea that we've all had this year now… but this year of being disconnected from reality, disconnected from the world, feeling like we're on our own planet and obviously missing [Chopra Jonas] at that time as well," the American singer said. "And reconnecting with her and then the main theme from this album, more than anything, is just about hopefulness for the future and seeing a brighter day ahead," he added making us go awww. Furthermore, Nick Jonas added that the newest album, Spaceman is dedicated to Priyanka Chopra. "She loves it. Most of the songs are pretty much just love letters, which when I can't articulate the way I feel with my words with no music, I go to the studio," the doting husband said. He went on to add, "And I'm grateful to have that because it makes her happy, and that's most important."
On talking about the music album, he added, "I think the key for me was trying to find a way to give this idea a persona, give it a name. So 'Spaceman' came into my mind because I was thinking, 'What's the one thing that all of us have felt during this time?' It's just completely disconnected from the world."
Hey there! BollywoodLife.Com Awards 2021 are back and Nominations Are Now Open!
Click Here to Nominate Your Favourites and Stand a Chance to WIN Exciting Prizes.