Meghan Markle-Prince Harry interview: The White House appreciates the couple's 'courage'; Serena Williams, Mia Khalifa show solidarity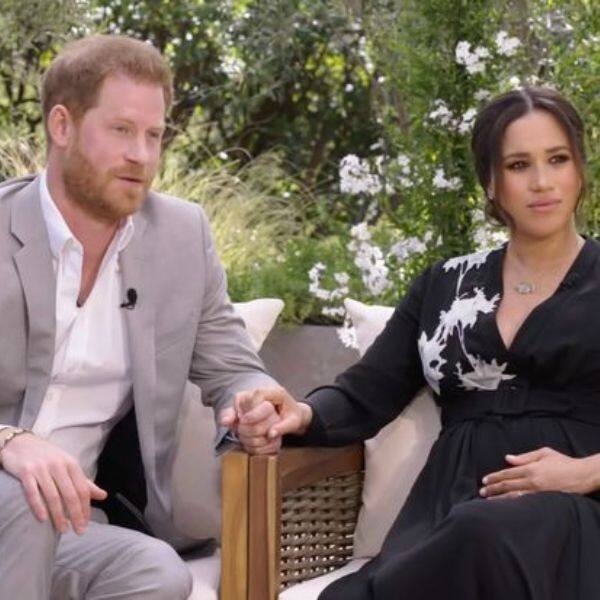 Women's Day 2021 was all about Meghan Markle. The Suits actress spoke at length to Oprah Winfrey along with Prince Harry. The couple spoke about why they decided to move away to the US giving up their royal rights and privileges. The actress spoke about how she was systemically bullied, and even reached a point where she thought of committing suicide. Meghan Markle discussed how the skin tone of her unborn baby was being discussed in the royal palace. Meghan Markle spoke about how she was not allowed to seek help from a shrink for her mental health issues. Now, The White House has reacted on the matter.
Now, US President, Joe Biden's press secretary, Jen Psaki told the press, "For anyone to come forward and speak about their own struggles with mental health and tell their own personal story, that takes courage. We have a strong and abiding relationship with the British people and a special partnership with the government of the United Kingdom on a range of issues and that will continue." But they said that they would not comment more on the matter. On the other hand, Boris Johnson has refused to speak anything on the issue.
A number of celebs have also reacted on the same. One of the Meghan Markle's close friends, Serena Williams wrote a long note for her BFF calling her a selfless lady. She said that she wanted a future world where respect was paramount for people regardless of skin colour.
Serena Williams (@serenawilliams) March 8, 2021
It's true what Meghan Markle told @Oprah, we don't know what goes on in people's lives behind closed doors. That's something we can all remember.

Maria Shriver (@mariashriver) March 8, 2021
Happy international women's day to Meghan, Diana, Oprah, and Serena only. pic.twitter.com/c9FMSnOzpu

Mia K. (@miakhalifa) March 8, 2021
It's about race.

And when they say it's not about race?

It's about race.

What Harry & Meghan took on last night was huge.

Takes tremendous courage to shine a light in the oldest & darkest corners of institutionalized racism.

I only hope that their family stays safe. @Oprah

ken olin? (@kenolin1) March 8, 2021
The couple also said that they are expecting a baby girl. They said they only plan to have two kids.