Irina Shayk FINALLY reveals why she has remained SILENT about ex Bradley Cooper all this time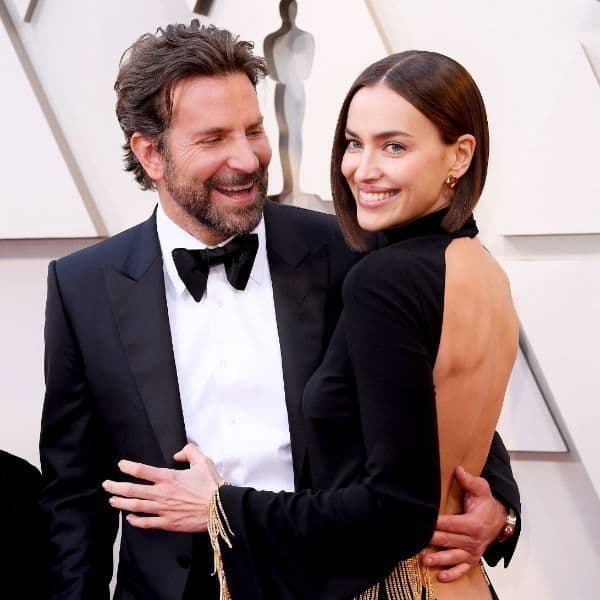 Russian model Irina Shayk and Oscar-nominated actor Bradley Cooper had been in a relationship for four years before partying ways amicably in June 2019. It indeed came as a shock for their fans who have been shipping them over the years. Since they split, neither spoke about each-other in media. However, recently, Irina Shayk was asked about co-parenting with Bradley Cooper, and as to why she is reluctant to talk about her relationship in the interviews. Irina Shayk opened up about the same in an interview with Elle Magazine.
When quizzed about her reluctance on talking about her relationships and her ex-Bradley Cooper, Irina said, "My past relationship, it's something that belongs to me, and it's private," she said. "It's just a piece of my inner self that I don't want to give away." Irina Shayk and Bradley Cooper welcomed a daughter Lea de Seine in March 2017. However, post their split in 2019, Irina and Bradley have been co-parenting Lea. When asked about the same, Irina Shayk had an interesting answer. "I never understood the term co-parenting. When I am with my daughter, I'm 100 percent a mother, and when she's with her dad, he's 100 percent her dad. Co-parenting is parenting," she said.
Irina also spoke about grabbing headlines in various news portals. She said, "I don't read what is out there. Honestly, I am too busy raising a child. If they want to write articles [about me], they are doing their job. I am concentrating on my life and my friends. The rest is just noise."
Earlier, Irina had opened up on keeping her relationships private saying, "I have a lot of friends who share a lot of their personal life on Instagram or social media, very publicly. I admire it and I think it is great but I think it's all about personal choice. Because my work requires me to be out there, I just decided my personal life will be quiet. That's why it's called personal, because it's something for you and your family, and I feel happy with it."
Hey there! BollywoodLife.Com Awards 2021 are back and Nominations Are Now Open!
Click Here to Nominate Your Favourites and Stand a Chance to WIN Exciting Prizes.