Did you know that BTS leader RM had sung an iconic song of this legendary Indian bhangra star?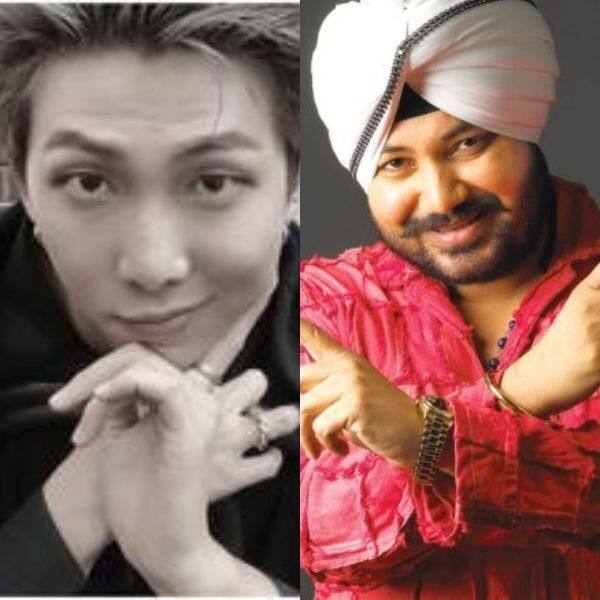 Here comes a major confession that's sure to brighten the day of both BTS and Daler Mehndi fans. In fact, it's a bit of a throwback moment, but we've got our hands on it now, and thought of sharing it with y'all. So the exciting news we have is of BTS leader RM confessing in an old interview that he had sung the legendary Daler Mehndi's iconic Tunak Tunak Tun at the young age of 14. It looks like the BTS members have been fascinated with India and its artistes since a long time, hence, they've expressed their desire to tour the country on multiple occasions.
In a 2017 interview with Rolling Stone magazine, BTS' RM had revealed how Tunak Tunak Tun was extremely famous and a massive hit while he was growing up in Korea. "I could say that the most famous Indian song in Korea is Tunak Tunak Tun. It's really famous. I sang it when I was a middle school student, when I was 14," RM had said. Opening up on BTS' desire to come to India, RM had added, "It's (India) very famous here. We see it in textbooks, in fairytales. So, we got so many fantasies; the mystery, the Taj Mahal, the beautiful people. I hope that BigHit is planning to go to India. Maybe we'll be there soon. So let's meet in India."
Wow…now who'd have thought that Deler Mehndi's Tunak Tunak Tun is so huge in India? Goes to show how we ourselves aren't aware of the reach of our Indian artistes.
Also, remember, the BollywoodLife.Com Awards 2021 are back in full swing, and Voting is Now Open in all categoris! So, Click Here to Vote for Your Favourites and Stand a Chance to WIN Exciting Prizes.