BTS' RM aka Kim Nam-joon reacts on the band's first ever Grammy nomination for Dynamite and it's sure to win ARMY's hearts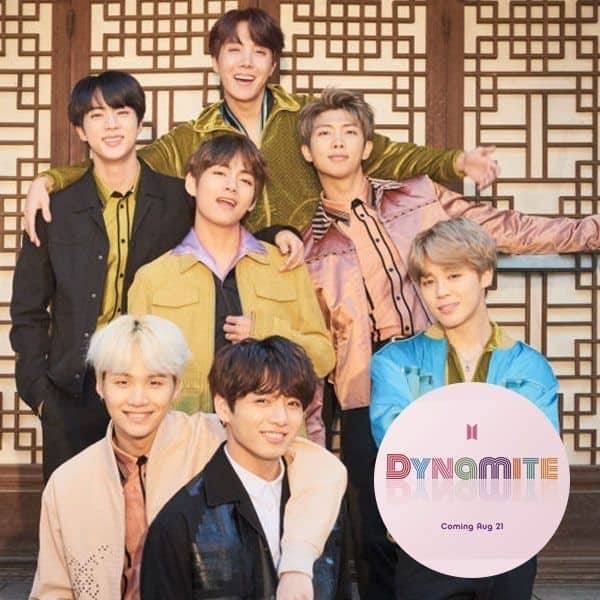 The K-pop super band, BTS, probably wouldn't have ever imagined that their single, Dynamite, which they released during the time of Covid-19 pandemic, would become a global hit and earn them their first ever Grammy nomination in the Best Pop Duo/Group Performance category. The BTS band is so content with all the love they have received from their teeming fan base, widely known as BTS ARMY, that this alone is a victory for them.
"We're nervous and actually, frankly, we're not expecting (to win) so much because we don't want to get disappointed because Lady Gaga, Taylor, Bieber, all the big names (are nominated). So, we're kind of confused. It's like rollercoaster back and forth, back and forth, up and down," BTS' RM aka Kim Nam-joon told The Associated Press.
To this, Jimin added, "It's really hard to express in words. Even now we can't still believe that we were nominated, and we'll be able to perform at the Grammys. So, we're thankful. We're honored."
BTS' Dynamite is pitted against other Grammy Nominees such as Lady Gaga and Ariana Grande's Rain on Me, Taylor Swift and Bon Iver's exile, Justin Bieber and Quavo's Intentions, J Balvin, Bad Bunny and Dua Lipa's Un Dia (One Day).
Dynamite, the historic BTS song that topped the Billboard's main singles chart last year, has earned more than 800 million YouTube views in January this year. The feat came just a month after it earned 700 million views. It earned the seven-piece band its first career No. 1 on the Billboard's main singles chart and stayed there for months.
The Grammy Awards 2021 ceremony, which was originally scheduled for January 31, will finally raise its curtains on March 14 in the US and March 15, according to Indian Standard time. It was postponed due to Covid concerns. The day has finally arrived and several big-ticket gigs have been scheduled at the 63rd Grammy Awards. It will include global pop stars such as BTS, Taylor Swift, Harry Styles, Cardi B, Post Malone, Billie Eilish, Dua Lipa, and Chris Martin.
Other mega names lined up include Megan Thee Stallion, Miranda Lambert, John Mayer, Doja Cat, and Roddy Ricch. The show will be hosted by The Daily Show host Trevor Noah. The Recording Academy released the list of global pop stars who will perform at this year's ceremony, in-person live as well as virtually on Sunday. South African comedian Noah will host the ceremony for the first time in his career.