BTS: ARMY goes berserk after GRAMMY organisers announce the septet as performers for MusiCares Event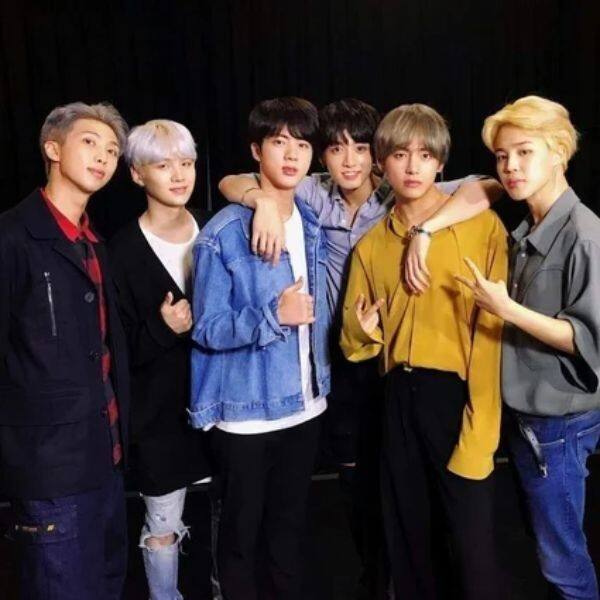 BTS aka Bangtan Sonyeondan is one of the most popular Korean pop-band in the world right now. It is the first Korean band to have earned a Grammy nomination. Grammy is one of the most prestigious awards in the music industry. And guess what? BTS has been listed as one of the bands to perform in the Grammy event called MusiCares. Yes, you read that right. BTS has previously expressed and gushed about how much Grammy's mean to them. The official handle of Grammy's tweeted out saying that BTS will be one of the performers in the event. They tweeted out saying, "We're excited to announce that GRAMMY-Nominated #BTS (@bts_bighit) have joined @MusiCares incredible lineup of #MusicOnAMission performers!" Have a dekko at the tweet here:
We're excited to announce that GRAMMY-Nominated #BTS (@bts_bighit) have joined @MusiCares' incredible lineup of #MusicOnAMission performers!

? Tickets are now available: https://t.co/TbKqZS22mh pic.twitter.com/4tQLwP8RdB

— Recording Academy / GRAMMYs (@RecordingAcad) March 1, 2021
The tickets to the event are available on their official website, in case you want to watch the event live from the home screen. Talking about the event, The Recording Academy's MusiCares is a fundraiser virtual concert that aims to garner funds for the music communities across the globe. Apart from BTS, other artists to perform at the event are John Legend, Bruce Springsteen, H.E.R., Usher and more.
Now, fans are going gaga over the BTS's performance at the event. They have been trending 'BTS is coming' 'Dynamite is coming' and more on Twitter. BTS ARMY along with the septet are feeling indeed very proud right now. Twitter is in mayhem and it's all thanks to ARMY. Have a dekko at their tweets praising BTS here:
I'm kinda scared to be honest. Of they're performing here I don't know why I doubt of GRAMMYS will give them performance stage on GRAMMY night. @RecordingAcad Better announce BTS as a performer for GRAMMY night ?. They deserve it. pic.twitter.com/AmNSkScyKX

— KKaepjjang? (@JasminPaul19) March 1, 2021
let them perform too ? pic.twitter.com/VZYIJ0hSPi

— phen ? (@yoonminiemi) March 1, 2021
DYNAMITE IS COMING ?

BTS IS COMING ?

GRAMMY AWARD IS COMING ?pic.twitter.com/vtf7VX0z0k

— scales (@lloveswinter) March 1, 2021
That's amazing. We hope BTS can perform on Grammy Awards too ?pic.twitter.com/xhuA8F4sRZ

— BTS Portugal ?? (slow) (@btsportugal) March 1, 2021
ahh, our grammy-nominated BTS :') I'm so excited!!!!!!

— jk updates (@jjklve) March 1, 2021
So amazing @BTS_twt
March = #GRAMMYs and #Suga birthday ????? pic.twitter.com/I72HCKEnnw

— (@TanyxJK) March 1, 2021
Imagine the amount of viewers for the actual ceremony when bts is included as one of the performer

— taeswifty13?? (@TaeSwifty2004) March 1, 2021
Hist rico!, esperamos con mucha emoci n el d a ???@BTS_twt

— Nabi (@NabiCalicoCat) March 1, 2021
Recently, BTS were seen in the MTV Unplugged special episode. Suga had apologised to the ARMY for seeing them perform remotely. BTS were supposed to go on a world tour but the pandemic hit and it got cancelled. "We were supposed to show you these stages at a live concert, so we're sorry we had to do it remotely, but hope many of you still enjoyed it. We're grateful that we got this chance to perform live. We really hope ARMY enjoy it."
Hey there! BollywoodLife.Com Awards 2021 are back and Nominations Are Now Open!
Click Here to Nominate Your Favourites and Stand a Chance to WIN Exciting Prizes.