BTS: 5 times the Korean pop band got back at criticism and trolling in a dignified way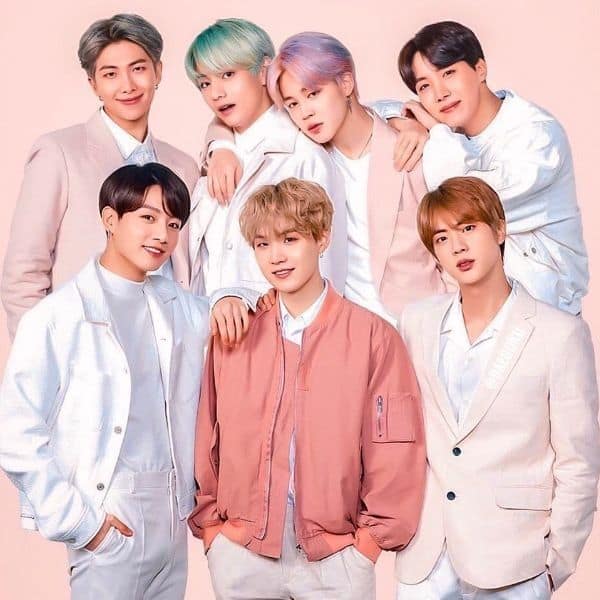 BTS aka Bangtan Sonyeodan has a crazy fan following across the globe which is popular by the name of ARMY. Yes, that's how they boast about their fandom and feel proud of being a fan of the most popular Korean pop band in the world. BTS has been making music since 2013 and slowly and gradually rose to fame. Their fanbase has been growing ever since. It is one of the craziest fanbases who would sponsor featuring on Burj Khalifa, open schools, organise various charity events and more in the name of BTS. It wouldn't be wrong to say that BTS has been getting love from all quarters of the world. However, they have also faced the music. And by that we mean, they have been trashed, trolled and criticised for their music, their appearances and more. So, we decided to highlight five key instances when the BTS clapped back at them and made ARMY proud.
Suga's response to a reporter's question
When Blood Sweat & Tears had released, a French photographer had accused BTS of plagiarism. When asked Suga about the same, he said, "In regard to that, our company's legal team is talking to the photographer. I believe that our official stance will be the same as our company's. Our company is currently looking into it, so I'm sure we'll know when the results come out. Thank you."
Jin's take on music charts manipulation aka Sajaegi
Jin addressed the Sajaegi on the stage of MAMA 2019 wherein the BTS picked The Song of the Year award. He said, "I really want us to live in a world where all of those songs are heard and get the recognition they deserve. I know there are some negative ways to do this, but music should be done in an honest way. I look forward to living in a world where music is produced in good faith and heard in good faith."
V aka Taehyung snapping Sasaeng
Everyone in the BTS enjoys a massive fan following. Taehyung is extremely popular and is always thronged by the media and Sasaeng fans. Sasaeng consists of fans who invade the personal space of the septet. At an airport when Taehyung was walking down the corridor, a fan got too close. So, in order to give him the taste of his own medicine, V took out his phone and started clicking him away. The fan was embarrassed and walked away from Taehyung.
When BTS's rap-line dissed rapper B-Free
In 2013, BTS' RM and Suga made an appearance on Kim Bong Hyun's Hip-Hop Invitational 1st Anniversary Broadcast. Amongst the invitees were B-Free another rapper from the K-pop world. He had slammed the rap-line of BTS saying, "You guys could have taken the road towards becoming rappers, but you couldn't beat that temptation. Is BTS' music hip-hop? Is wearing makeup on stage like a girl hip-hop?" ARMY had come out in defense of the boys and demanded B-Free to apologise. However, he didn't. In response to B-Free's criticism, BTS' Rap-line, that is, RM, Suga, and J-Hope slapped him with a diss track. Suga said, "Overspending on my pens that are more in number than your (B-Free) fans, if I go all in and shoot, it's a goal in. Goal in, I'm ballin, when I hear your rap, I'm about to throw up."
RM proving the haters wrong
RM faced a lot of criticism for his looks. Some had gone on to say that he doesn't have the looks of an Idol. Some even criticised BTS' music. But RM being the cool hunk that he is, just had one thing to say, "I will prove it to you all."
A couple of days ago, a German RJ had passed racist comments on BTS. Now, we cannot wait to see what BTS throws in on his face.
Hey there! BollywoodLife.Com Awards 2021 are back and Nominations Are Now Open!
Click Here to Nominate Your Favourites and Stand a Chance to WIN Exciting Prizes.