As BTS' Jimin and Kim Taehyung get congratulated for their graduation; here is a heart-warming tale of #Vmin's friendship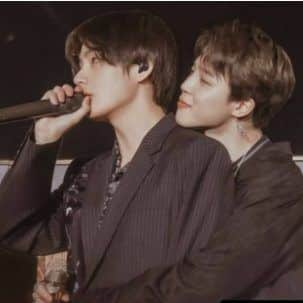 BTS Army very proudly roots for idols who manage to find time for education amidst a very hectic professional life. Some of the members had not graduated from high school when they began working. Yesterday, fans flooded social media congratulating Kim Taehyung and Jimin. Both of them graduated from the Global Cyber University and fans could not be prouder. They also got special appreciation. It was very heart-warming for fans to see them graduate together. It is a known fact that the BTS members came from middle income families across South Korea and were groomed by their talent agency. Jimin and Kim Taehyung are friends from Hankuk Performing Arts High school.
It seems Jimin would be teased by other students at Hankuk Performing Arts High, Seoul for his Busan accent. As we know, Seoul and Busan are two different cities of South Korea and the lingo is different. In school, it is not unusual to see students mock each other accents. It kind of happens everywhere. It seems it was Kim Taehyung who yelled at others to not poke fun at Jimin. This kind of sealed their friendship. Fans have christened them as #Vmin. They have always said their gift of friendship and brotherhood forged by BTS is the most cherished things of life.
V did his primary education from Daesung Elementary School. He further switched two schools, Changnam Elementary School (Gyungnam) and Geochang Middle School. After his folks moved to Daegu, he moved to Daegu Jeil High School. After he was taken as a trainee by Big Hit Entertainment, he moved to the Hankuk Performing Arts High in Seoul. So, we can see that V changed five schools in all.
In his life, Jimin also changed four schools. Two of his schools also shut down. He is fondly remembered by his teachers at Busan High School. But his last school formed his lovely bond with V/Kim Taehyung.